Dresch Dressage saddle 18"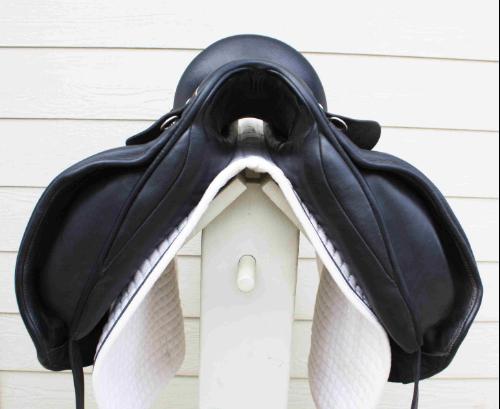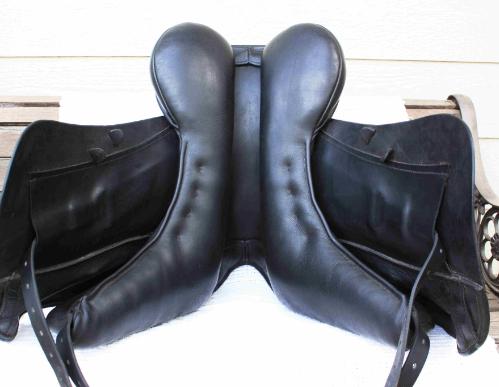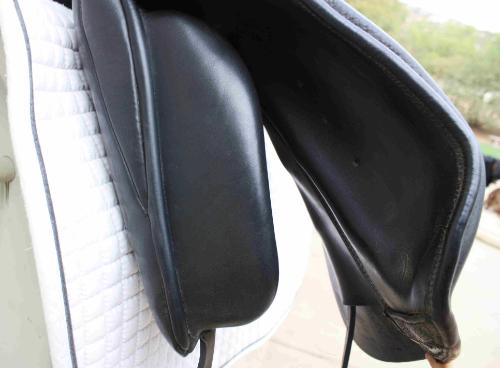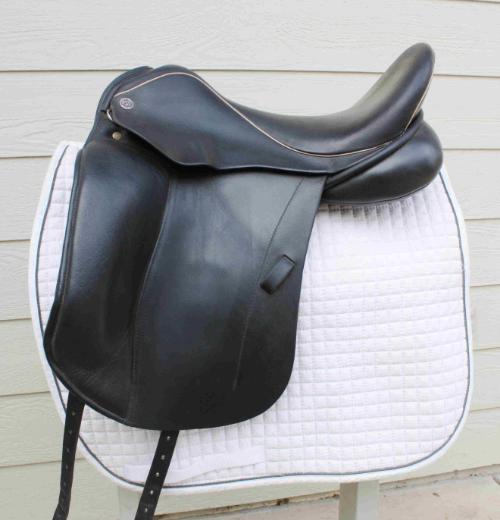 Dresch Dressage Saddle For Sale
Seat Size: 18.0 in
Tree Size: medium
Price: 2795 USD
Color: black
Beautiful 18" custom Dresch monoflap with cream color accent piping. This saddle has been lightly used and in excellent condition. Measures as Medium fit tree with good wither clearance. A narrow twist, deep seat and ample blocks coupled with soft supple leather provide rider with a comfortable, balanced ride. 4 1/2" gullet and 15" flap, mfg. 2014. Questions ? Interested in a trial ? Wish to see additional photos? Please visit our site at visit www.yoursaddles.com or text/phone 760 315 3367(8:30-6:00 pacific std. time) We accept credit cards & Paypal. Shipping $45-60 via Fedex Ground most states. We have a comprehensive inventory of new & used English saddles.
@saddle.transaction_type == 'For Sale'
Seller name: Patricia Murphy
Farm: Yoursaddles and Murphy's Sporthorses